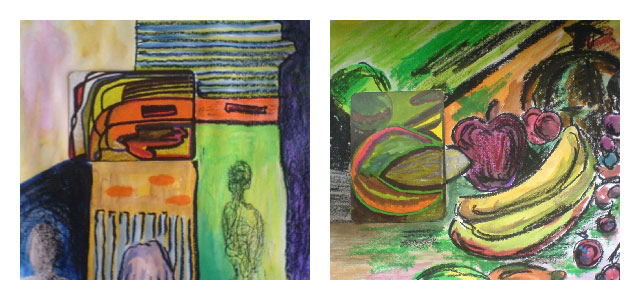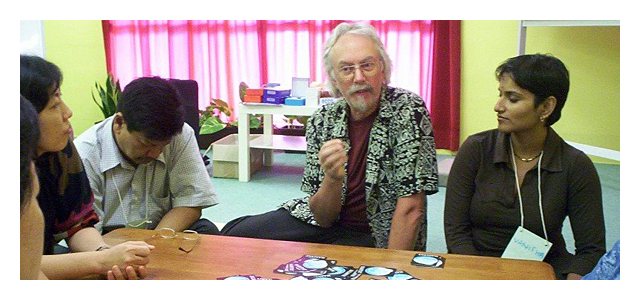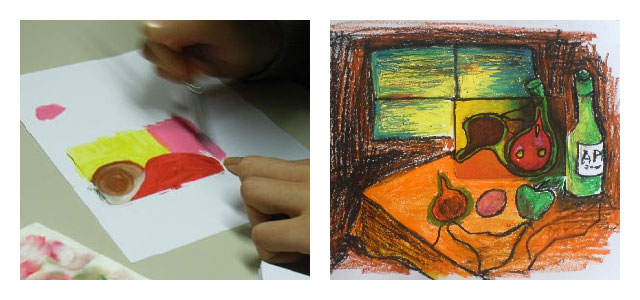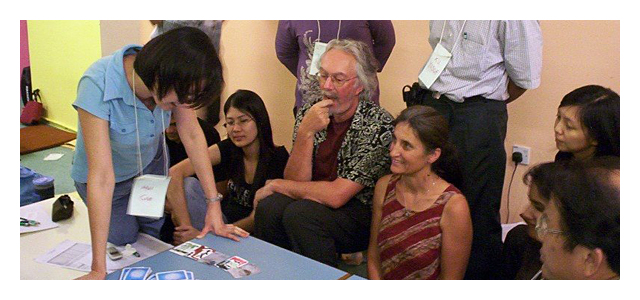 Workshops
OH Cards Workshop with Moritz Egetmeyer
Since their first publication in 1981 The OH Cards have become a widely acclaimed tool for personal and interpersonal work. Printed and sold in 28 different languages and in many more countries than that, they flow around the world much like a net of groundwater, supplying a resource to professionals of any teaching or healing denomination as well as countless interested private persons.
More decks of cards have joined this genre to broaden its base since OH´s first publication. Fourteen titles are now available to draw from – they differ in artistic style and in content, so that children, youth, adults and seniors may find suitable images to trigger their own inner stories.
The OH Cards are designed to increase intuition, imagination, insight and inner vision. People around the world are using them to reclaim their sense of self and their place in this universe. One profound quality of this genre of "cards of association" is that they bend to the user: you can make them a tool for your own specific purpose. It is a mark of a great tool that it lends itself to universal application, and it is a mark of the power of these cards that they do this without imparting of dogma. So it happens that a busy Chicago lawyer led OH groups for years and wrote a book about his process.
A trauma therapist and university professor from Israel uses them to train psychologists wherever she is called to go, like Turkey after the earthquake. A creative writing center in Munich and a car producer nearby use them for immediate access to intuition. Mother/Child shelters in Finland, psychodrama groups in Estland, storytellers in Holland, kinesiologists in New Zealand…. the list goes on.
Moritz Egetmeyer M.A. studied humanistic psychology at Antioch University in North America and is trained as a psychotherapist. On a remote island in Canada he and Ely Raman, the author of OH met and struck up a friendship. When he moved to Germany in 1984 he began to publish The OH Cards and over time has added other titles to this genre both by Ely Raman and by other authors. His office has become an international hub for OH connections which keep him in touch with users of any kind around the world. It is often these customers themselves who introduce him to new applications which in turn he then passes on to this network.
In the course of more than 30 years Moritz Egetmeyer has led many workshops for private and professional people in various European countries as well as in North and South America, Asia and Australia in which he trains participants in accessing intuition and communication with the help of these cards. Says he: "It continues to amaze me how many intelligent and sensitive people make these cards their own, how many variations of use are invented which all seem to have one common thread: authentic awareness of self and its expression."
In these workshops participants can anticipate to get in touch with their own stream of creativity and their processing skills. This increases awareness and the ability to positively influence private as well as professional situations. OH Workshops have been held by Moritz Egetmeyer, M.A. in more than 30 countries around the world.
Please write to moc.s1702277453drac-1702277453ho@of1702277453ni1702277453 for current dates and locations.
List of some of the professions and professional areas in which cards from the OH Card series are successfully in use:
Old age care givers, doctors, design, drug prevention programs, occupational therapy, continuing education, youth care, journalism, kindergarten and child care, kinesiology, communication training, art therapy, teachers, speech pathologists, psychotherapists (individual, group, family…), storytellers, naturopaths, management training, actors, creative writing, healers, seminar leaders, special ed, songwriters, social work, supervision, dance, team training, theatre, trauma work, counsellors, business consulting and coaching.