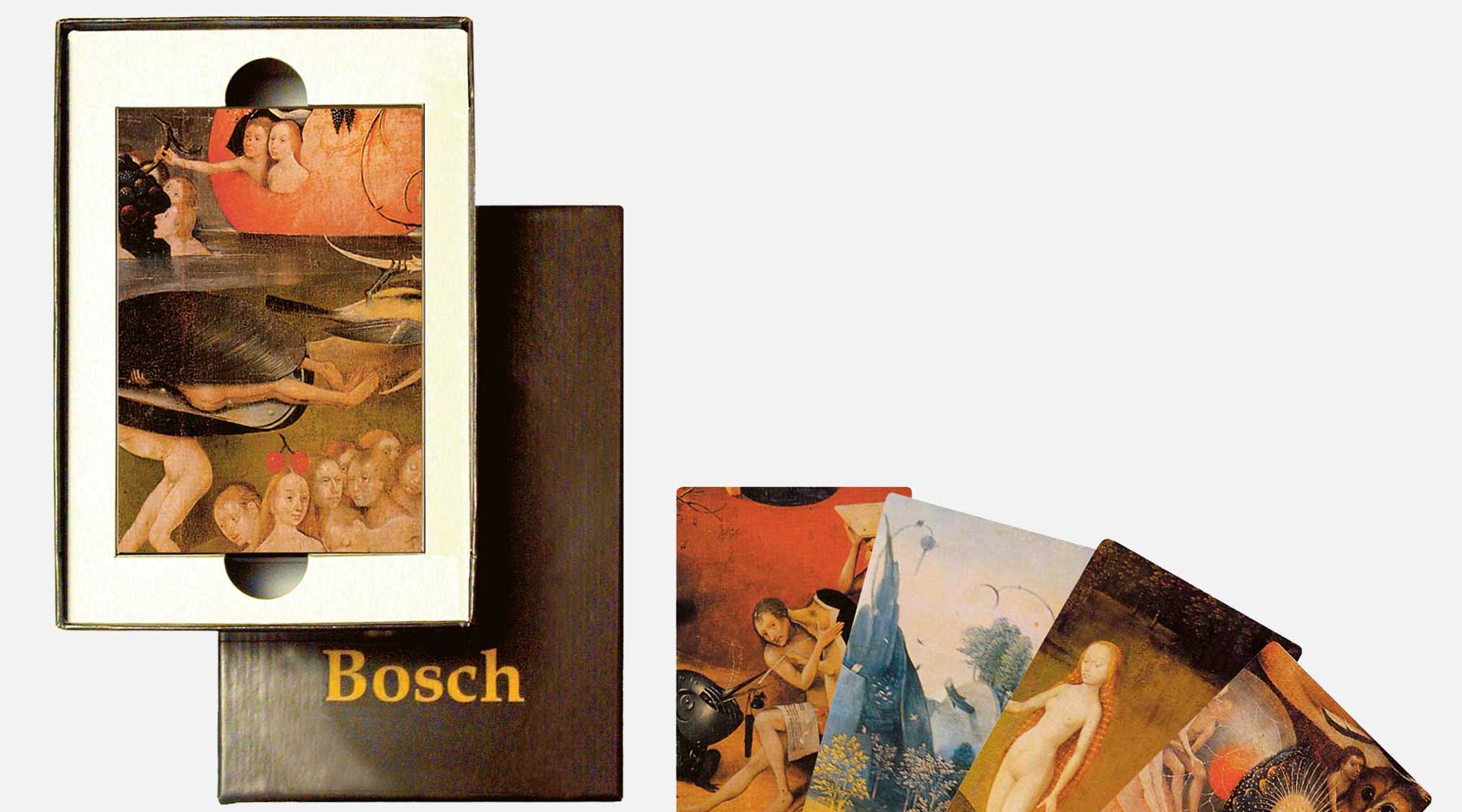 Hieronymus Bosch
There is more speculation than there are known facts about the life of Hieronymus Bosch. What we do know is that he was born around the year 1450 as Jheronimus van Aken in the town of Hertogenbosch in Brabant.
Calling himself after his birth-place, Bosch lived and worked all his life there. Perhaps the most fascinating painter of all the masters of the late Middle Ages, he is to this day renowned for the strange and wonderful body of work he created.
His fantastic world of symbol and satirical allusion with its depiction of devils and other such fabulous and frightening creatures continues to capture curiosity and challenge imagination. Although his originality saved him from being conventional within his time, Bosch as a painter also worked within certain artistic traditions of his era. He was frequently employed by houses of nobility, such as the Spanish court which still owns tapestries created from Bosch drawings.
Bosch painted two themes: religious and secular-moralising. When his religious scenes also contain a moral warning, then the religious and the secular can be seen to intersect. Bosch created fantastic landscapes and visions of fear and inferno like no other painter. Using satire and irony he showed humanity from both its positive and, more frequently, its negative sides. He understood and saw through the wickedness of the world. Indeed, in contrast to it he presented the figure of the hermit, who retreats from a virtueless world, and the lives and sufferings of Jesus and the saints.
Bosch´s work continues to captivate artists and art-lovers. Not only the fantastic and surrealistic schools but also modern and contemporary art demonstrate that the fascination for Bosch´s themes is timeless. The magnetism of his vision is universal: each new generation experiences it in its own way. It was said in connection with the recent exhibition in Rotterdam that "Bosch´s paintings are to be contemplated – but also read".
Bosch´s life is and will always remain, like his paintings, a mystery. He died in 1516.