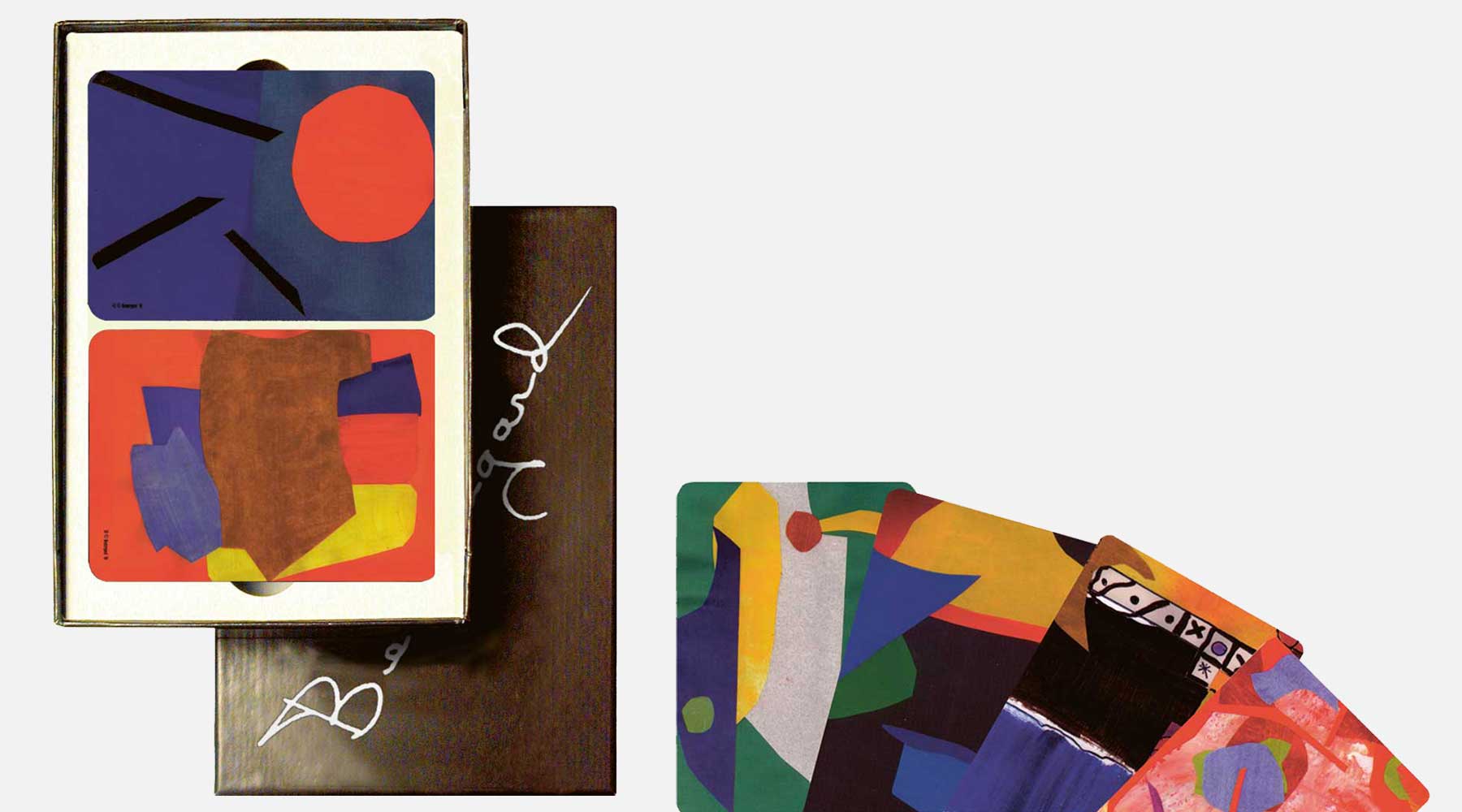 Buy now
Beauregard
55 printed collages by the artist Joan Beauregard (limited edition, black box, silver stamp)
Collages are pictures which include materials other than paint, "for it´s not the material that is of the essence. The collage´s sole function is the composition itself" (K.Schwitters).
The Beuregard cards are free-spirited arrangements of form and colour that can deeply effect their viewers. We may also go beyond viewing to using these collages as a departure point for personal creative expression. Spontaneous associating can inspire the invention of stories, anecdotes or imaginary travelogues. Other responses to these vivid cards might find expression in painting or dance, music, theatre or pantomime.
Like ECCO, the BEAUREGARD cards open a door into the world of abstact art. In a song without words the music alone expresses the meaning. Likewise, abstract art in abstaining from depiction of object, figure, scenario or landscape, appeals directly through colour and form to the viewer´s response.
Auteur: Joan Beauregard