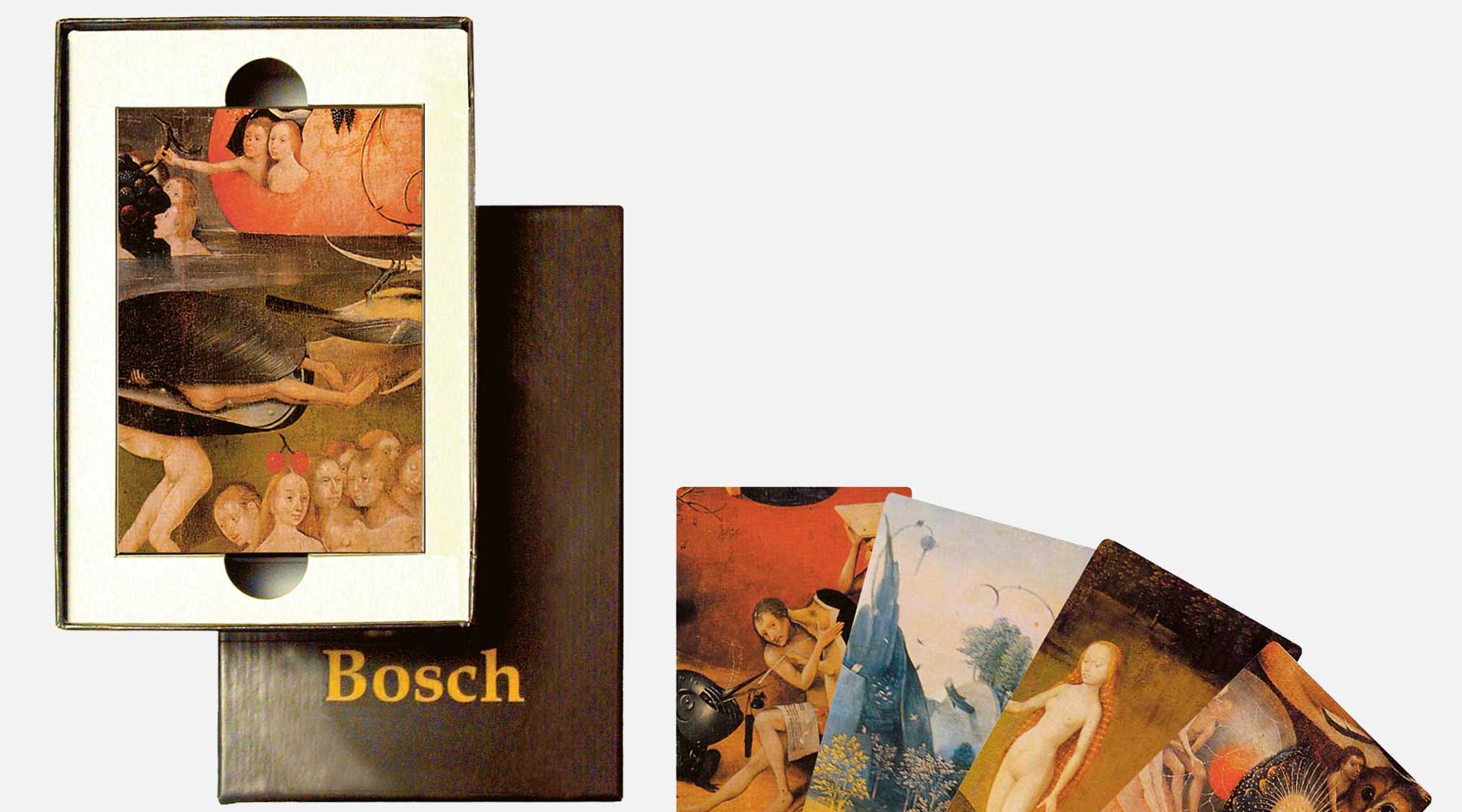 Buy now
Bosch
"The Garden of Delights" in 65 full-colour cards (limited edition, black box, gold stamp)
With his painting "The Garden of Delights" Hieronymus Bosch (ca. 1450-1516) created a monument out of the fears, hopes and fantasies of Europe in the Middle Ages. A master storyteller in the language of images, Bosch populated his creation with fabulous beasts and creatures of fantasy as well as the people of his time and culture whose imaginations they inhabited.
The 65 cards of BOSCH reproduce "The Garden of Delights" in its entirety. Regarded singly, each card reveals a miniature masterpiece of intricate detail.
Laid out card-to-card like pieces in a puzzle (size 91 × 52 cm) the individual images grow again into a unified composition. For more than five centuries Bosch´s work has inspired and fascinated artists and art-lovers alike.
The Bosch cards can open a new door into his world and lead us on a walk through one of the most famous paintings in the history of Western art.
Author: Hieronymus Bosch